the best Summer Camp in Phoenix, AZ
Summer can be a time of difficult growing pains for kids— their bodies are growing rapidly and their muscles need constant exercise. Plus, their brains need stimulation. Where can they go to have a good time with their friends while also staying healthy and active?
Our adventure camps for kids ages 5 and up who need a little extra in the way of fun activities.
the most Exciting Summer Camp for kids
Our summer camps are affordable, they offer an entire day of fun, activities, challenges, arts & craft, with a dedicated counselor who plans their entire day & week for them, assists them, plays with them and builds a long lasting relationship in the process.
Camps include freshly made lunch by our cook in-house, and the kids are given fun snacks each day (ice or ice cream or chips), eliminating the need for parents to pack their lunch & snacks for them.
Our effort is to make the entire process as seamless as possible for parents & enjoyable and memorable for the kids. We also accommodate any dietary requirements or special requests from parents, be it celebrating a kid's birthday, getting them a cake or anything parents may require.
daily camp activities
Our Trampoline and Adventure park have got a number of activities that will not just let your kids experience the highest of joys indulging in We understand that kids are most engaged when they have a say in their day camp activities. That's why we allow campers to help decide the camp activities they do during the camp program— five activities are chosen every day, determined by popular vote of day camp participants.
physical activities
Parachute Blanket
Scavenger Hunt
Simon Says
Marco Polo in the Foam Pitt
Trampoline Pool Noodle War
Relay Races
Team Building Activities
Gladiator Beam
Foam Pit Activities
Dodgeball Tournament
arts & crafts
Slime Making
Lanyard Making
Friendship Bracelets
Clay Molding
Iron Beads
Finger Painting
Create Your Own T-Shirts
Shaving Cream Party
challenge activities
Extreme Wall Challenge
Stairway to Heaven Challenge
Skywalk Challenge*
Drop Slide Challenge
Bungee Trampoline Challenge
Fun Fridays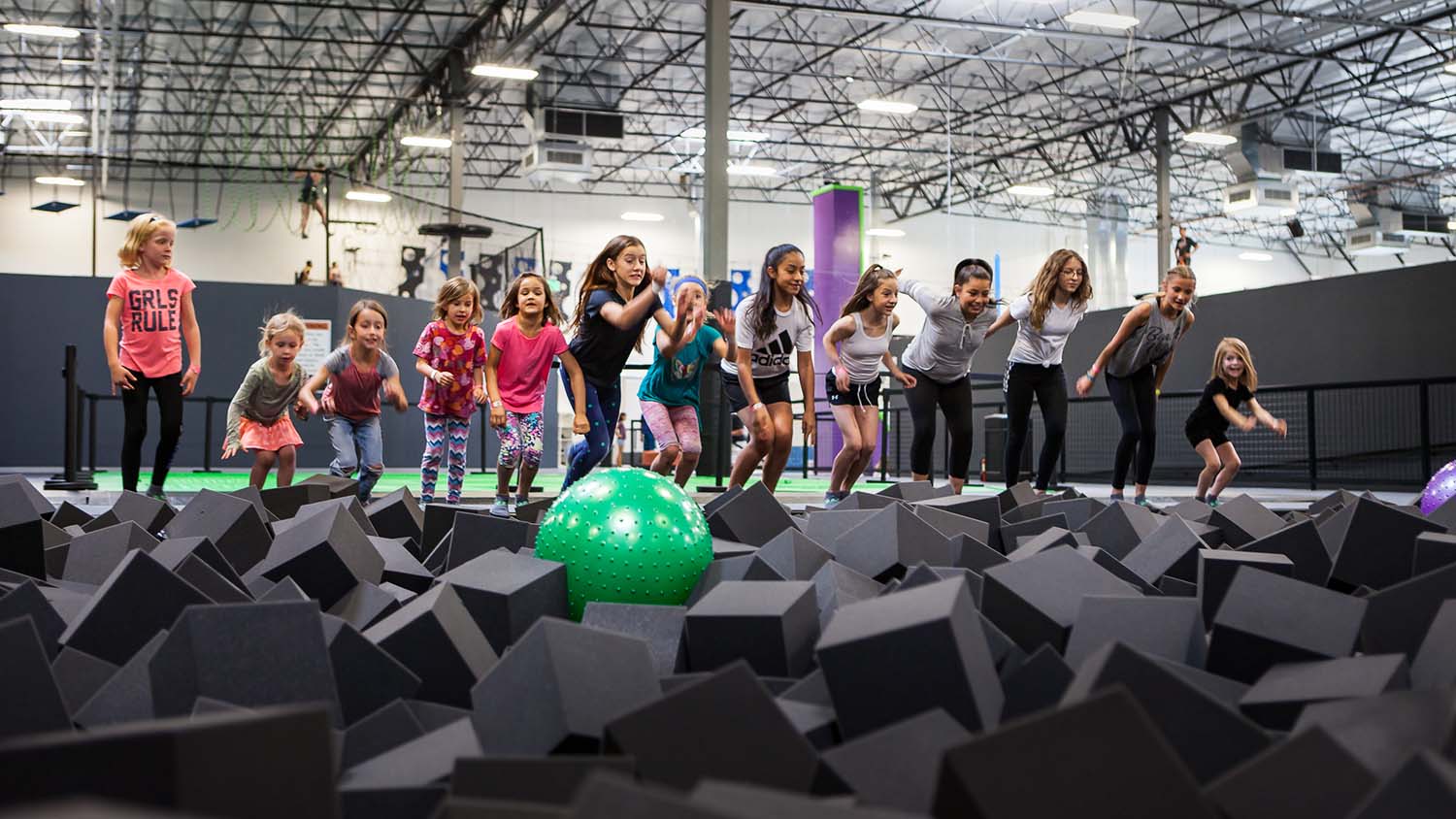 Frequently Asked Questions
HOW do I register for summer camp?
You can register your kid online using our simple online registration form, and then gear them up their favorite comfortable attire and sneakers. After that, let us take over and help make this summer something special.
2022 summer camp schedule
Our summer camp adventure camp is available through summer break during the dates of May 30th - July 29th.
how much does it cost?
$60 per day, per participant or $275 per week.
Does my child need to be potty trained?
Yes, your child should be potty trained and able to use the bathroom without assistance.
what are the pickup and drop-off times?
Morning Drop-off: *8:30-9:30 AM
Pick-up Times: **3:30 - 4:30 PM
*Early Drop-off: A fee of $10 per day is available for early drop-off. **Late pick-up is available for $5 per hour after final pickup times.
Is lunch provided?
Yes, lunch is provided for an additional $7 per day per child.
We provide the following- Sandwich/Pizza, or Chicken Tenders with Fries or Bag of chips and Soda orJuice.
what should I bring?
Comfortable clothes, sneakers, snacks.