indoor rock climbing for all ages!
Do you have what it takes to challenge the Extreme Wall?
Reach for the sky
At Gravity Extreme Zone, we have an impressive rock climbing gym which can accommodate 12 climbers simultaneously. Our rock climbing gym in Phoenix, AZ has different challenge levels for different age and climbing expertise. Rock Climbing for kids is popular at our park. We see kids of all ages striving to go as high as they can.
safety procedures
Our staff harnesses customers and properly connects them with auto-belay to ensure that each customer has a safe and a fun experience. Rock climbing for kids gives them confidence to climb and upper body strength
You will be harnessed from above using the latest belay technology to ensure maximum safety. We offer difficulty levels ranging from easy for younger kids to really challenging for the experienced climbers.
requirements
Closed-toe shoes are required
Weight requirement: up to 225 lb
Must complete the Rockwall and make it to the top to qualify for the Skywalk course.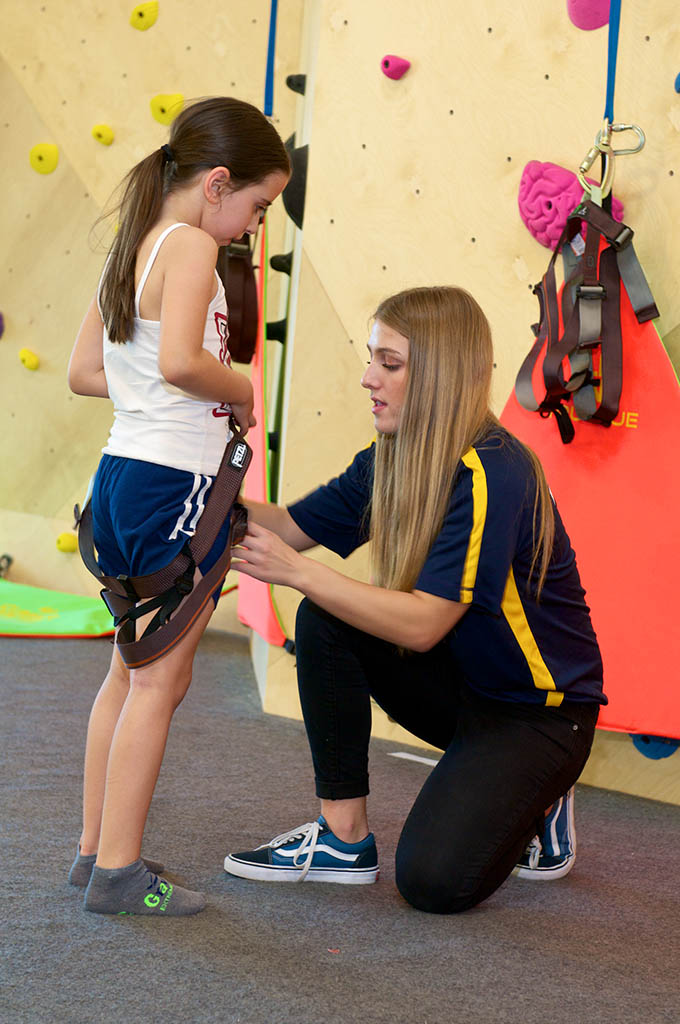 An enthralling experience awaits you at Gravity Extreme Zone, where we have built the indoor wall climbing challenge for you and your kids!
The stimulation and motivation that your mind will derive after indulging in wall climbing activity are beyond measure! You can have endless fun and can outstretch your physical abilities while taking up the wall climbing challenge.
Indoor rock climbing may seem an easy task but it requires a great deal of strength, precision, and problem-solving abilities. For a person to grasp and stick onto the climbing-holds involves a lot of physical and mental abilities that we may not realize at simply viewing it from a distance.
It would be unjust to describe wall climbing activity in words for it's the flavor can only be realized in its experience.
---
GO ON A SPREE on our INDOOR ROCK CLIMBING WALL
When you need somewhere to go with the kids, take them to Gravity Extreme Zone. They'll have a blast, and you'll get their vote for the Parent of the Month Award!
Our trampoline park allows kids to go soaring through the air, letting loose their pent-up energy in a safe and healthy way. Our air trampoline park is for toddlers to teenagers. Adults can have fun jumping, too!
Time to awaken your senses and test your strength with 'Extreme Wall' that will let you:
Build resilience
Improvise the grip and muscle strength
A complete workout in itself
Increase the flexibility and motion range