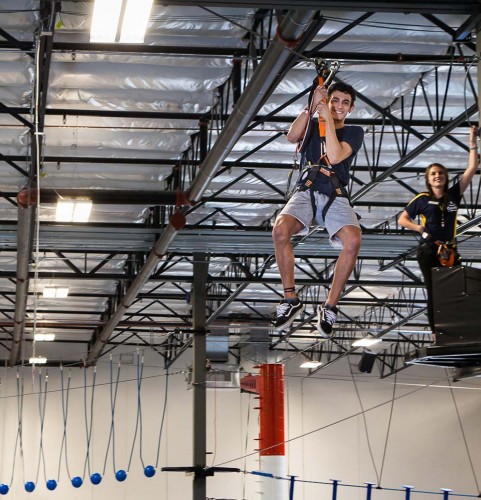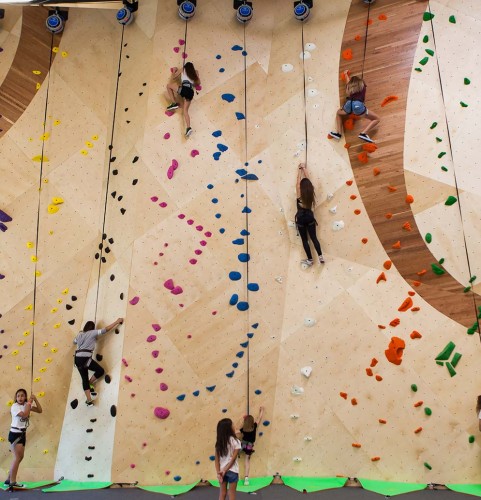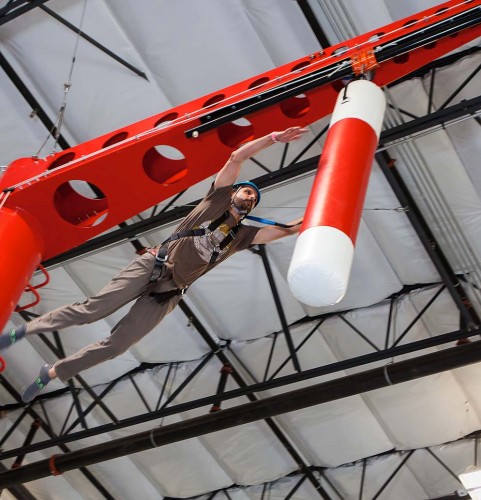 About

Us
Welcome to Gravity Extreme Zone, the best trampoline park in Phoenix, AZ. We are a perfect venue for birthday parties, corporate events, team building, school field trips, STEM field trips, summer camps and more! In addition to our state-of-the-art trampolines, our 40,000 square foot facility features a range of unique attractions, including a zip line, rock climbing wall, bungee jumping, skywalk, drop slide, dodge ball, foam pit, and VR area. With something to do for everyone, we are the perfect place for families, groups, and individuals of all ages!
Our nearly 1-acre facility can accommodate large groups and events & customize them to your liking & budget.
Safety is our #1 priority. All our equipment is made in the US and Europe and meets & exceeds ASTM industry standards.
Our food is freshly made using the highest quality ingredients -- not your standard entertainment complex food!
We are open 365 days out of 365 and are looking forward to welcoming you to our indoor park!
Get Exclusive Discounts
Sign up to our newsletter and receive discounts and specials
Gravity Extreme Zone is a great place to take your kids! This is the coolest, cleanest place around. There are trampolines, bungee jumping, virtual reality, rock walls, and more!!!
This place looks brand new! Very spacious inside. You can book parties here. This place is better then jump street.
We Celebrated my Son's 12th Birthday here yesterday, and it was great! Everyone had a blast, Staff was friendly and helpful, and the food was really good. We ordered pizza's, hot wings (extra crispy w/sauce on the side), and salad... the seasoning on the wings was so tasty that you didn't need sauce, but the sauce was so tasty itself that you couldn't help using it. We will definitely be back!
Very fun place. The staff was friendly and patient. Very thoroughly explained each activity, they didn't act inconvenienced if my son changed his mind after all the work of getting him strapped in. It was clean, and well thought out. Plenty of seating around to relax while watching the kids, (or grown-ups) play. Will definitely be back!
I took my 2 boys there today. We had a great time, all of us. There was plenty to keep them occupied, trampolines, bungee trampoline, rock climbing, dodge ball trampoline, bungee slingshot. If you're 12 and over the extreme obstacle coarse that's up above on ropes is an amazing thrill.